Getting the New York worker's comp insurance coverage you need at the best price available in the market can be frustrating and time-consuming.
This doesn't have to be the case. There are a few things business owners need to be aware of and plan for to avoid common and costly mistakes in their worker's compensation program.
Watch this short video or keep reading to learn exactly what…
Business Insurance can be confusing, time-consuming and costly. We fix these problems.
RogueRisk365®
Reducing Your Insurance Premiums Is Only The Beginning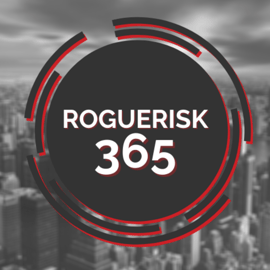 Our proprietary, RogueRisk365® program puts you in a position to "Win" the insurance game.
By focusing not just on reducing insurance premiums but Total Cost of Risk, our clients create a sustainable safety culture that cuts costs and frees up cash flow that belongs in their bank account, not with an insurance company. Here are a few of our services:
Experience Mod Audit
Market Analysis & Placement
Premium Audit Review
24/7 HR Hotline
Handbook & Document Building
e-Learning Platform
24/7 Injury Nurse Triage Hotline
Workers Compensation Insurance in New York
Doing business in New York can be frustrating and expensive in general, and unfortunately, workers' compensation insurance is no different.
New York workers comp rates are approved and managed by the New York Compensation Insurance Rating Board (NYCIRB), a non-profit, unincorporated association of insurance carriers, including the State Insurance Fund.
Class codes and Experience Modification Factor calculations are unique and specific to New York State.
Regardless, if you own a business in New York State, you'll need workers' comp coverage for all your employees.
However, keep in mind that different types of workers' compensation insurance policies are available. You can get coverage from private companies or The New York State Insurance Fund. You can also get self-insurance. No matter where you choose to get coverage, most workers' comp policies help cover the following:
Medical expenses for work-related injuries or illnesses.
Repetitive stress injuries like carpal tunnel or tendonitis.
Lost wages if your employee misses work while recovering from an injury or illness.
Funeral costs if your employee passes away on the job.
Ongoing medical treatment like physical therapy.
Disability if your worker's injury is so severe they can't return to work.
Here is a list of the best Workers' Comp Companies in New York.
The Rub
Here's the good news, you don't have to go about purchasing workers comp insurance alone. With the right guidance and support, you can receive dthe best possible coverage at the most competitive price available.
This is where we come in at Rogue Risk.
We're workers' compensation specialists and can help you navigate the market and workforce changes to ensure you have coverage without overcharging.
You can start with a free Workers Comp Experience Mod Audit, or you can use the options below to get a quote today!
You can call or text us at 518.960.6600
I look forward to introducing you to a new way of viewing your insurance program.
Thank you,
Ryan Hanley