Landscapers' worker's comp premiums can fluctuate from season to season and, if not handled properly, can cause expensive overcharges.
Workers' Compensation insurance for the landscaping business can be tricky.
This has to do in large part with the seasonal nature of landscaping work and the wide variety of tasks (i.e., digging, snowplowing, tree trimming, etc.) that are required to service client needs.
Watch the video below or keep reading to learn more…
Business Insurance is confusing, time-consuming, and costly.
We fix these problems.
Workers Comp Insurance for Landscapers
Landscaping involves physical work more likely to cause injury than standard office work.
Lawn care companies' employees are routinely exposed to pesticides (and other chemicals), ladder work, and machinery that could lead to costly medical bills.
Workers' compensation covers medical expenses from work-related injuries and illnesses. It also helps pay for wages while the employee is recovering.
READ NEXT: How To Win The Workers Compensation Cost Game For Your Business
Why do landscaping businesses need workers' comp insurance?
Landscaping professionals may be easily injured in their workplaces and should carry appropriate insurance coverage in case of accidents. Workers' compensation, sometimes called workers' comp or workman's comp, can help cover medical fees and lost wages for landscapers who sustain work-related injuries.
Workers' comp coverage is legally required for almost all landscaping businesses with employees' but it also helps protect the business by reducing its financial risk.
For every dollar spent on a workers' comp claim, $5 is spent on indirect costs—such as lost productivity, hiring and retraining landscaping workers, and replacing or repairing damaged equipment.
The most common injuries experienced by landscapers are:
Transportation-related injuries
Heat and cold stress
Cuts and lacerations
Workplace falls
Soreness and pain
Overexertion
RogueRisk365®
Reducing Your Insurance Premiums Is Only The Beginning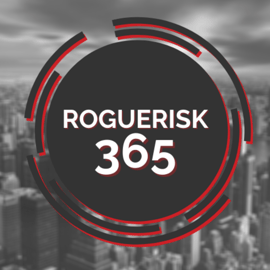 Our proprietary, RogueRisk365® program puts you in a position to "Win" the insurance game.
By focusing not just on reducing insurance premiums but on Total Cost of Risk, our clients create a sustainable safety culture that cuts costs and frees up cash flow that belongs in their bank account, not with an insurance company. Here are a few of our services:
Experience Mod Audit
Market Analysis & Placement
Premium Audit Review
24/7 HR Hotline
Handbook & Document Building
e-Learning Platform
24/7 Injury Nurse Triage Hotline
Most Common Worker's Comp Mistakes Made By Landscapers
Nothing about running a business (landscaping or otherwise) is easy or straightforward. Unfortunately, insurance can add to the stress of running a landscaping business if your insurance program is not set up properly.
This is especially true if you try setting up your insurance on your own or with a broker who will not give you the proper time and attention.
Here are the 10 most common worker's compensation mistakes mad
1) Not understanding the system. Taking the time to familiarize yourself and your employees with your workers' compensation program will help claims go smoother.
2) Not being involved. An easy way to be proactive in your workers' comp process is to be actively involved. Managers must be checking job sites and identify any possible hazards regularly.
3) Not having a knowledgeable point person. It's imperative to develop a good relationship with your worker's comp insurance agent.
4) Not having an injury reporting process in place. There needs to be a process communicated to and understood by all employees in case of a workplace injury. Implementing a nurse triage program can help.
Check out our RogueRisk365 program to learn more.
5) Missing deadlines. Missing a deadline can leave you with a lapse in insurance coverage. It's important to make payments on time, respond to audits and inquiries, and stay on top of payroll reporting.
6) Not understanding how rates are established. Depending on the state you're operating in, worker's comp rates are established either by insurance carriers or the state. Your payroll report factors into your rates, so giving timely and accurate numbers will keep your rate where it needs to be.
7) Not understanding how claims can impact your bottom line. Not every injury needs to be reported as a worker's compensation claim. Knowing which injuries to simply document and which to report can have a lasting impact on rates.
8) Not taking advantage of discount programs. Several factors can help your business receive discounts on their worker's compensation and overall insurance program.
9) Not understanding and utilizing claim cost control strategies. Any proactive efforts, like documenting any incidents, can help control your claim costs.
10) Lack of communication with your claims adjuster. Whenever an incident occurs, or a claim is made, you need to ensure all the right people are in communication, even the injured person.
The Rub
Like all businesses, landscaping businesses with employees need worker's compensation insurance.
The good news is that worker's comp doesn't have to be a headache.
At Rogue Risk, we help you "Win" the worker's comp insurance game by focusing not just on the cost of insurance premiums but on your Total Cost of Risk.
We help you get the right coverage at the best price for your landscaping business.
Workers' compensation is what we do here at Rogue Risk.
If your current insurance professional has never addressed issues such as total cost of risk or returns to work programs with you, I'd encourage you to reach out to us today.
You can call or text us at 518.960.6600
I look forward to introducing you to a new way of viewing your insurance program.
Thank you,
Ryan Hanley