If you're considering Progressive business insurance, this is the review for you.
Progressive insurance is known for its TV commercials and is the largest writer of commercial auto insurance in the US.
It only makes sense that business owners would think to look to Progressive for business insurance.
Watch this short video or keep reading to learn everything you need to know about Progressive business insurance…
Business Insurance is confusing, time-consuming, and costly.
We fix these problems.
Progressive Business Insurance Review
Here's what you need to know about Progressive business insurance.
Progressive does have and is starting to roll out, their own business owners' policy.
However, it's only in specific states, not nationwide yet. They do have commercial auto, which is a business insurance policy. It's what they're probably most widely known for. Here's a resource: Is Progressive The Best Option For Commercial Auto Insurance?
They own a ridiculous percentage of the market in commercial auto. Progressive also provides personal auto and home insurance as well as recreational vehicles such as boats, RVs, motorcycles, etc.
When you call Progressive business insurance directly, what you're actually getting is an insurance agency.
Progressive business insurance is essentially an agent, (like Rogue Risk), selling you other insurance carriers business insurance products.
READ NEXT: Business Insurance Company Reviews
Should You Use Progressive for Business Insurance?
Progressive, in general, as a company, is top-notch. People have mixed opinions about Progressive because of their commercials and they're being a big company, and there are all kinds of different feelings based on whether you think those are good things or bad things.
Long story short, Progressive is a great company. They're highly profitable. They write a lot of business, both premium business, and people who've had issues that maybe can't find another market, which is a good thing.
Sometimes things happen and you need a market of last resort, so they can be all those things. Their specialty is commercial auto. So if you have a Progressive commercial auto policy, you're probably in a good place.
But when it comes to actual business insurance, so BOPs, general liability, property coverage, E&O insurance, workers' comp insurance, you're not actually getting a Progressive policy, you're getting a brokered policy to another carrier.
This is something to consider when reaching out to Progressive direct. You're essentially dealing with a call center person, which isn't necessarily a bad thing, but it should be a factor in where you choose to purchase your business insurance.
Here at Rogue Risk, we do things a little differently, our process is called, RogueRisk365.
RogueRisk365®
Reducing Your Insurance Premiums Is Only The Beginning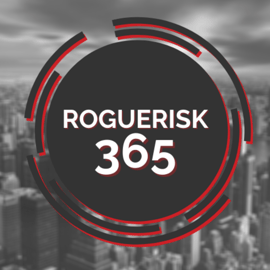 Our proprietary, RogueRisk365® program puts you in a position to "Win" the insurance game.
By focusing not just on reducing insurance premiums, but Total Cost of Risk, our clients create a sustainable safety culture that cuts costs and frees up cash flow that belongs in their bank account, not with an insurance company. Here are a few of our services:
Experience Mod Audit
Market Analysis & Placement
Premium Audit Review
24/7 HR Hotline
Handbook & Document Building
e-Learning Platform
24/7 Injury Nurse Triage Hotline
The Rub
Business insurance is not a commodity, nor is the insurance agency you choose to help you place your insurance.
A poorly designed insurance program can be the difference between weathering a bad day and going out of business altogether.
Here's the key, please don't "DIY" (Do-It-Yourself) your insurance.
Find an agent you trust, that can walk you through the process of purchasing and/or shopping your business insurance program.
If you don't set your insurance up properly, it creates gaps. We see a lot of issues that stem from business owners DIY-ing their worker's comp insurance.
We also see it a lot in professional liability. If you have a professional liability policy or exposure, there are enormous coverage gaps that can be created if you don't understand the policy language.
This is where we come in at Rogue Risk.
We're business insurance specialists and can help you navigate the market and workforce changes to make sure you have coverage without being overcharged.
Use the options below to get started today!
You can call or text us at 518.960.6600
I look forward to introducing you to a new way of viewing your insurance program.
Thank you,
Ryan Hanley