Worker's compensation insurance covers employees' medical expenses and lost wages after an injury at work.
Each state directs the scope of coverage and benefits to be provided; this is the case for PA worker's compensation insurance.
Worker's comp generally covers:
Medical coverage
Rehabilitation from injury
Disability benefits
Death benefits
The Pennsylvania Workers Compensation Act of 1915 under the PA Bureau of Workers' Compensation details employer's liability and employee benefits under the law.
What is the PA Workers Compensation Act?
The PA Workers Compensation Act defines all available benefits to workers in Pennsylvania. It also includes the conditions under which they are payable and the modes of payment. Under this act, with some exceptions, workers' comp is mandatory to provide for most employers.
Each state sets its maximum compensation rates based on state workers' comp laws. Accordingly, Pennsylvania has seen a steady increase in rates over the last five years:
| | | |
| --- | --- | --- |
| Year | Max. Comp Rate | % Change in Rate |
| 2020 | $1,081 | 2.96% |
| 2019 | $1,049 | 2.29% |
| 2018 | $1,025 | 2.93% |
| 2017 | $995 | 1.71% |
| 2016 | $978 | 2.76% |
Workers comp rates over the last five years
PA workman's comp laws don't just provide for your employees who are injured on the job or to boost worker morale. While it offers them a variety of accident coverage, it also protects you and your business.
With worker's comp insurance, employees give up their right to hold you responsible for workplace safety and accidents. Not only does it cover risk, but it also offers immunity from liability.
Benefits Payable Under PA Workers Compensation
1. Wage-loss benefits
Wages lost while an employee was injured or recuperating must be covered under the act. This coverage usually involves a payout of up to two-thirds or 66 2/3% of the pay. As of 2020, the maximum compensation payable under PA workman's comp laws has increased to $1,081 per week. That said, the terms of the benefits employees receive depend on the class status of injury or disability. These include:
Temporary Partial Disability
Temporary Total Disability
Permanent Partial Disability
Permanent Total Disability
Medical
Death
The various classifications dictate how long you will have to pay compensation. As workman's comp is no-fault in Pennsylvania, they will need to be paid regardless of who is at fault. Since you are protected from liability under the comp, this is to ensure workers are also secured.
2. Medical Care Benefits
Medical care benefits cover all medical expenses run-up in treating the injury. Such gifts can include the following:
Health-care services
Surgical treatments
Hospital treatment, services, and supplies
Medication
Physical rehab
All medical treatment deemed reasonable is covered under Pennsylvania worker's compensation.
3. Death Benefits
Benefits are paid out to eligible dependents if an employee has been killed on the job or an injury sustained on the job results in the employee's death. The PA worker's compensation provides such benefits to be paid to the next of kin. The amount paid out includes funeral benefits and a percentage of the employee's wages. This percentage varies based on whom the gifts are given.
4. Specific-Loss Benefits
Specific loss includes the loss of an extremity, sensory function, or disfigurement. It can also include the loss of use of certain limbs. This form of compensation involves a set schedule for the weeks of payment in loss compensation.
5. Disfigurement Benefits
Any permanent disfigurement resulting from injury at the workplace needs to be compensated. The employee is entitled to benefits if the head, face, or neck area is disfigured. These benefits are paid out starting from the first week of injury up to 275 weeks. The PA workman's comp laws do not set a specific amount for such uses.
How much do you have to pay?
Several factors determine how much worker's comp will cost your business.
The Pennsylvania Compensation Rating Bureau (PCRB) classifies businesses based on their line of work. Firms in the same classification code are subject to the same pay rate.
You can be classified in one of over 300 classification codes. This code has a corresponding premium and rate. You will likely find yourself coded the same as your competitors, as coding is based on the type of business rather than modes of operation.
Such a system ensures that businesses with low risk can pay different rates than businesses with higher risk potential.
---
RogueRisk365®
Reducing Your Insurance Premiums Is Only The Beginning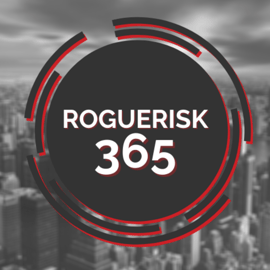 Our proprietary, RogueRisk365® program puts you in a position to "Win" the insurance game.
By focusing not just on reducing insurance premiums but on the Total Cost of Risk, our clients create a sustainable safety culture that cuts costs and frees up cash flow that belongs in their bank account, not with an insurance company. Here are a few of our services:
Experience Mod Audit
Market Analysis & Placement
Premium Audit Review
24/7 HR Hotline
Handbook & Document Building
e-Learning Platform
24/7 Injury Nurse Triage Hotline
---
Calculating Your Experience Mod
Your experience modification factor (EMF), experience mod, or mod, acts as an evaluation of your business's performance in response to risk. EMF is a tool you can use to control your comp premiums and reduce monthly payment costs.
According to PA worker's compensation laws, businesses with a minimum of $10,000 in premiums can get an experience mod. Your premium is modified based on your loss history. Loss history is the record of all past accidents and injuries that accurately measure your risk exposure. It's also suggestive of how well they have been financially managed.
Your experience mod is calculated with a 3-year history of loss, except the most recent fiscal year. Actual losses experienced during this period are divided by expected losses in the future. Actual losses, in this case, refer to employee claims, and expected losses include future spending on losses.
Detailed experience ratings rely on past loss history's ability to predict future losses accurately.
The credibility factor (Z) included in the formula reflects the degree of confidence in your loss history as a predictor. Because lower credibility ratings reflect the uncertainty of estimates, they can result in inaccurate calculations and increased costs.
Employee claims' nature, frequency, and severity are all considered when calculating your experience rating. Usually, the frequency of losses significantly impacts calculations and ratings more than the severity.
If you have experienced several more minor claims, they will likely outweigh one large share. This is because the frequency of claims can indicate issues with business operations that carry higher potential losses and riskier insurance.
Who Conducts Experience Mods?
The PCRB calculates experience Mods for Pennsylvania-based businesses.
For other states, the National Council on Compensation Insurance (NCCI) conducts experience mod calculations or their own State Rating Bureaus or Advisory Organisations. You can complete your experience mod audit using our free tool to better understand the cost of premiums and ensure you are paying only what you should.
Other Ratings That Can Benefit Your Business
1. Merit Rating Plan
If your premiums are less than $10,000, which can be the case for smaller businesses, you can't qualify for an experience mod. Instead, you are eligible for a merit rating plan. These are designed specifically for employers who do not meet the requirements for an experience mod.
Under this plan, your loss experience for the past two years is assessed, based on which you can receive up to a 5% discount on premiums. This includes compensable employee lost-time injuries sustained during each loss. You can also suffer a surcharge if two or more lost-time injuries occur.
| | |
| --- | --- |
| No compensable lost-time injuries | 5% discount |
| One compensable lost-time injury | (no discount/surcharge) |
| Two compensable lost-time injuries | 5% surcharge |
Merit rating plans
Merit rating plans can help you take advantage of low premium costs and savings as a small business. They also encourage a safer work environment for your employees with zero tolerance for risk.
2. Schedule Rating Plan
Schedule rating plans to increase or decrease your premiums, conditional on certain factors. These factors pertain to the amount of risk you have undertaken. The adjustments reflect those risk factors not considered sufficiently represented in your loss history or current experiences.
You may receive discounts on certain risk-mitigating practices. PA Workman's Comp Laws already include schedule rating within approved experience mods, but insurance companies can offer their plans.
3. Retrospective Rating Plan
Retrospective rating plans offer a different type of premium adjustment than experience mods. Instead of predicting future losses, retrospective ratings will reflect your recent loss experience. These rating plans calculate the eventual premium after the current policy expires. You can use several different types of ratings as they suit your business.
You are liable to pay the total amount of the issued premium during the current policy year. Once it expires, the retrospective premium is calculated. This is subject to a minimum and maximum limit, reflecting the lowest and highest possible premiums irrespective of losses.
This retro premium is then compared to the policy premium, from which you may receive a return or a surcharge. A retrospective rating is one of the simplest ways to reduce risks and costs.
How to Get Insurance Coverage
Insurance coverage is one of the most critical aspects of your business. For this reason, you should decide how you need to be insured. In that regard, you have several options available, and any of these may work best for you based on your needs:
Self-insure your employees through a self-insurance plan
Consult insurance agents or brokers to purchase a policy
Purchase a policy from a private agency
Buy coverage from the State Workers' Insurance Fund (SWIF)
If you're confused or have questions, you can learn more about the process involved in getting insured. Before you decide on a carrier, there are certain factors you should take into account.
Choosing an Insurance Carrier
Accidents in the workplace are unavoidable. Even when you take every possible safety and security measure, it is impossible to predict how much would be enough to wipe out all likely risks. While that does not reduce the importance of such safety measures, it is essential to ensure your employees are adequately covered under workers' compensation insurance.
As we mentioned above, if you have the financial resources, you can self-insure your employees. This can reduce expenses and third-party costs and charges and gives you greater control over your premiums. When this is impossible, it is important to insure with a company that can provide excellent tips and adequate workers comp.
Our detailed guide can offer more information on the best workers comp insurance companies. All these companies have something to offer and a variety of options to choose from. Before you pick an insurance company, look to fulfill specific criteria:
1. What Premiums Do They Offer?
Many factors can influence what premium you end up paying. The classification code, with tips and rates assigned to you, depends on the nature of your business.
In addition to that, insurance companies charge different rates on premiums. They use cost multipliers to set the price of their premiums. The final rate companies offer is derived from different multipliers on other class codes.
Lower rates are charged to companies that are assigned a lower multiplier. Look for an insurance carrier that offers lower multipliers on your classification code.
2. Inquire About Sub-Classification Rates
Insurance companies may place your business in a sub-category. These sub-classifications stem from the classification codes assigned by the PCRB. They further differentiate between the types of companies in the same industry.
For example, fine dining and cafés fall under the restaurant category, but an insurance company may choose to sub-categorize the two based on their different modes of operation. These sub-classes are then charged a different rate than the classification code.
Some businesses offer a higher risk potential than others in the same industry. It would be best if you always asked about any sub-classifications that may apply to your business.
3. Look for Higher Deductibles
Insurance companies offer deductibles ranging from $1000-$10,000 and higher. Deductibles set an amount of loss coverage you are responsible for before the worker's comp kicks in. Higher deductibles mean you would be accountable for higher initial costs. What makes them valuable?
High deductibles reduce your monthly premiums significantly. They are also an excellent risk-mitigation incentive, as you can continue to benefit from low tips without incurring damage costs. Low-risk businesses can save costs with higher deductibles.
In Pennsylvania, you will only be offered deductible programs upon request. Ask about programs offered and how they may benefit your business.
4. Safety Committee Benefits
Under Pennsylvania Worker's Compensation, you can become eligible for a 5% discount on installments on the establishment of safety committees. Safety Committees overlook hazardous operations, identify potential risks, and subvert accidents through proactive measures.
This discount is a safety motivation to reduce risk among businesses with high potential. As lower monthly premiums reduce business costs, they can encourage owners to use safety precautions. Safety committees can help minimize premium costs, boost worker morale, and save on future damages and treatment costs.
5. Look Out for Group Insurance Plans
You can qualify for a discount if you are insured with the same carrier with five or more similar businesses. The insurance company decides on this discount. Firms under the same classification code can enjoy lower premiums with the same insurance agency.
Inquiring about your competitors' insurance companies may be a good idea. Not only would that offer guidance on good insurance plans, but it can also offer group insurance benefits that lower costs.
6. Make Use of Schedule Rating Plans
As we discussed above, many insurance companies offer schedule ratings. Please make specific inquiries about schedule rating plans provided by different carriers. How they pertain to your business can help you avail of various discounts on premiums. They can also help you avoid surcharges.
I want you to know that understanding your needs is the first step in identifying the most suitable insurance carrier for your business. Your worker's comp insurance should always be more than an afterthought. At Rogue Risk, we prioritize improved cash flow and reduced costs with our proprietary RogueRisk365 process while maintaining all necessary coverage.
What Does It All Add Up To?
PA workers' compensation laws include all required insurance coverage aspects and features.
To that effect, worker's compensation is an essential responsibility of business owners. Where employee health and safety are a priority, it is also necessary to understand how worker's comp can be managed usefully.
Even with several precautions, accidents and injuries in the long term are almost inevitable. A suitable insurance carrier should protect you and your employees at reduced costs.
This is where we come in at Rogue Risk.
Our goal at Rogue Risk is to help you build safer work environments and enhance productivity with low-cost insurance plans.
We're workers' compensation specialists and can help you navigate the market and workforce changes to ensure you have coverage without being overcharged.
You can start with a free Workers Comp Experience Mod Audit or use the options below to get a quote today!
You can call or text us at 518.960.6600
I'm excited to introduce you to a new viewing of your insurance program.
Thank you,
Ryan Hanley