Considering Liberty Mutual business insurance, this review has everything you need to know before your buy.
Liberty Mutual is one of the largest and most successful business insurance companies in the entire country, if not the world.
Their size and scope allow Liberty Mutual to provide business owners with a wide spectrum of products, policy types, and coverages to guard against almost any risk your business could face.
But is Liberty Mutual business insurance right for your business?
Watch this, or keep reading…
Business Insurance is confusing, time-consuming, and costly.
We fix these problems.
Liberty Mutual Business Insurance
It doesn't matter if you are a small startup flower shop on the main street of your local town or a Fortune 500 enterprise serving customers around the world, Liberty Mutual has business insurance products that can serve your needs.
This includes insurance policies such as:
General Liability Insurance
Professional Liability
Contractors Tools Coverage
and many more…
Liberty Mutual Business Insurance Rates
In general, Liberty Mutual has solid business insurance rates and pricing.
Liberty Mutual is not "Cheap" per se, but rarely overpriced. This is a good thing for your business. Business Owners that chase the cheapest rate ALWAYS pay the price in the long run.
Whether it's large fluctuations in pricing by carriers that undercut the market and then raise rates the next year to make up for it or the lost time and coverage gaps that are the inevitable result of consistently switching carriers.
Pricing will always vary by state and line of business, but it's fair to say as a broad stroke that Liberty Mutual business insurance tends to be competitively priced.
Liberty Mutual Business Insurance Claims
Liberty Mutual is a very good company. If you have a Liberty Mutual business insurance policy, you should not be concerned regarding claims.
I'm not going to say they are the absolute best. Because they are so large, there's a little distance between what the company wants and the claims adjusters that come to your business.
But in general, you're not going to find anything wrong with the process. It may not be as personal as if you're working with a regional mutual company or a domestic company that only writes in one state, your state.
These companies tend to be more hands-on, so if that's important to you in the claims process, you may want to consider that insurance carrier first.
But as a broad stroke, Liberty Mutual business insurance has a good claims process.
Liberty Mutual Insurance Agent
So I'd say, if you're considering Liberty Mutual for your business insurance, you cannot go wrong if their pricing and everything fits your need.
How you purchase your Liberty Mutual insurance policy matters. There are three methods to get a Liberty Mutual policy:
Direct online,
Call center, or,
An appointed independent insurance agent.
I'm extremely biased in this regard, Rogue Risk is an independent insurance agency.
I always recommend using an independent insurance agent for business insurance, if you call the call center or go to Liberty Mutual direct, you are essentially the agent.
You're making the decisions and, ultimately, gaps in coverage, pricing issues, and negotiating on claims that comes back to you. These are important, potentially business-altering decisions you need to make. Going it alone is rarely a prudent decision.
RogueRisk365®
Reducing Your Insurance Premiums Is Only The Beginning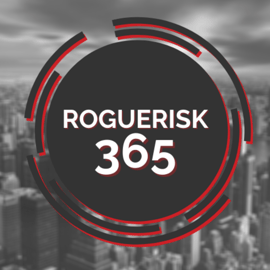 Our proprietary, RogueRisk365® program puts you in a position to "Win" the insurance game.
By focusing not just on reducing insurance premiums, but Total Cost of Risk, our clients create a sustainable safety culture that cuts costs and frees up cash flow that belongs in their bank account, not with an insurance company. Here are a few of our services:
Experience Mod Audit
Market Analysis & Placement
Premium Audit Review
24/7 HR Hotline
Handbook & Document Building
e-Learning Platform
24/7 Injury Nurse Triage Hotline
The Rub
I don't file my taxes. I don't write up my legal contracts. I have an accountant and an attorney for that.
If you want to purchase Liberty Mutual business insurance, find an agent you trust and tell them, "Hey, I really would like to work with Liberty Mutual."
The right agent will make sure your business is placed correctly.
If you don't set your insurance up properly, it creates gaps. We see many issues stemming from business owners DIY-ing their worker's comp insurance.
We also see it a lot in professional liability. If you have a professional liability policy or exposure, there are enormous coverage gaps that can be created if you don't understand the policy language.
This is where we come in at Rogue Risk.
We're business insurance specialists and can help you navigate the market and workforce changes to ensure you have coverage without being overcharged.
Use the options below to get started today!
You can call or text us at 518.960.6600
I look forward to introducing you to a new way of viewing your insurance program.
Thank you,
Ryan Hanley