When it comes to business insurance, there is one policy we see taken for granted more than any other: workers' compensation insurance.
This is NOT the business owner's fault.
You've been trained by your insurance agent to think of worker's comp as a "Set-it-and-forget-it" policy where rates are set by the state and there is nothing you can do.
The good news is, that this couldn't be farther from the truth.
Today I'm going to share with you three little things that you can do that'll make a huge difference in the cost of your workers' comp coverage.
Watch the video below or keep reading…
3 Actions to Reduce Worker's Comp Premium
When it comes to workers' comp, there is a detailed, in-depth process that can make drastic changes to your annual premium cost.
These more advanced strategies include:
Working with IRPMs (Individual Risk Premium Modifications),
Leadership and process discounts,
Implementing safety and drug-free workplace programs, and
Telematics programs for commercial auto fleets.
These are more nuanced methods that we help companies put in place every single day with our RogueRisk365 program.
RogueRisk365®
Reducing Your Insurance Premiums Is Only The Beginning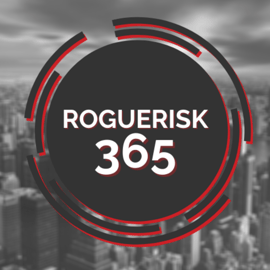 Our proprietary, RogueRisk365® program puts you in a position to "Win" the insurance game.
By focusing not just on reducing insurance premiums, but Total Cost of Risk, our clients create a sustainable safety culture that cuts costs and frees up cash flow that belongs in their bank account, not with an insurance company. Here are a few of our services:
Experience Mod Audit
Market Analysis & Placement
Premium Audit Review
24/7 HR Hotline
Handbook & Document Building
e-Learning Platform
24/7 Injury Nurse Triage Hotline
3 Small Actions That Will Drastically Reduce Workers Comp Premiums
Today we're breaking down three small, seemingly innocuous activities that are going to pay huge dividends down the line if you make sure they're get done right.
Pay-As-You-Go Worker's Comp
The first is move to pay-as-you-go workers' comp. Pay-as-you-go can be set-up through your payroll company, or as monthly self-reporting.
WARNING: do not work with a payroll company as your workers' compensation insurance agent. We explain why this video: ADP vs Paychex for Business Insurance: Who Should You Choose?
Your payroll company is going to be your insurance agent. They get a commission if they do that. They are not going to help you put the programs in place (other than pay-as-you-go) will reduce your worker's comp premiums.
Use an insurance agent (doesn't have to be us), and let them set up pay-as-you-go through your payroll company.
If you can get on pay-as-you-go or monthly self-reporting, it will make a huge difference because you remove the inaccuracies that cause penalties and large unexpected bills at audit time.
Get the Auditor's Worksheet at Audit
The second small thing you can do, at audit, always ask for the auditor's worksheet.
Ask for the auditor's worksheet and compare that worksheet versus the audit bill that you actually receive. We find about 50% of the time, there are discrepancies between the two.
Sometimes those discrepancies are you're actually paying less than what the auditors worksheet says. In those cases, we just kind of roll on.
But in 50 percent of the cases, you're paying more in the audit bill than what you should be compared to the auditor's worksheet.
A simple comparison, (which we can obviously help you with), can save you real money.
You can apply to have your audit bill reduced to what the auditors worksheet actually says. This is actually far less complicated than it sounds.
Regularly Audit Class Codes & Payroll
The third and final small thing you can do to reduce worker's comp premiums is always be re-examining the class codes and corresponding payroll on your policy. This can be quarterly, bi-annually or annually depending on the size and nature of your business.
Are the job functions of the people working in your business properly aligned with the class codes that you're being charged for?
If you have a situation where sales people are being reclassified as laborers, (which I've seen before), then you can have drastic swings in premium.
It's a class code issue and an application of payroll to your class codes, which kind of going back to the initial pay-as-you-go method, if you're properly documenting which individuals are receiving what payroll, then you can better align that to your class codes.
The Rub
These may seem like small issues, but I promise, each can have a huge impact on the cost of your worker's comp policy.
The solution is to work with a worker's compensation specialist when setting up your policy.
A worker's comp specialist, like Rogue Risk, will be able to work through your unique situation to find the best worker's comp insurance company as well as maximize discounts available to you.
As outlined above, a simple error in setting up your policy can have huge ramifications.
No one wants to receive a large premium audit bill at the end of the year.
This is where we come in at Rogue Risk.
We're workers compensation specialists and can help you navigate market and workforce changes to make sure you have the coverage you without being overcharged.
You can start with a free Workers Comp Experience Mod Audit, or you can use the options below to get a quote today!
You can call or text us at 518.960.6600
I look forward to introducing you to a new way of viewing your insurance program.
Thank you,
Ryan Hanley