The development of residential buildings and commercial property is what moves America forward.
Builder's risk insurance, or as it is also known as, "Construction insurance," covers a builder or contractor's property, material, and equipment as it relates to a residential or commercial building or project under construction.
Today many states have passed legislation to enforce the necessary purchase of a builders' risk policy from builders or contractors. Especially is especially true when building or renovating commercial properties, the need for builder's risk insurance is enforced 100%.
Here's what you need to know…
What is the builders' risk insurance?
In general, builders' risk insurance is an insurance plan covering every building and commercial or residential structure built or renovated during a particular project. The main difference from simple property insurance is that builders' risk policy covers the construction project's entirety from the beginning to the end.
Whether you are a builder on a new project or a homeowner that needs to renovate his property, there are specific risks during the construction procedure. Any potential damage to your construction site due to adverse weather conditions or vandalism to your construction project could experience a loss.
Not to mention that any damage your construction site could incur to neighboring buildings and properties is also essential for the builders' risk insurance plans.
A standard commercial property insurance policy will NOT cover the risk specific to building or renovating, this is when you need a builder's risk policy.
How much does builders' risk insurance cost?
The builders' risk insurance costs can vary widely according to several factors, including:
Type of construction
Length of construction
Estimated hard costs for the project
Estimated soft costs for the project
Type of safety and protection monitoring on site
Experience and history of builder/contractor
Materials used in construction
Each project is going to be priced on the combination of these factors adding in any special circumstances involved in the project as well.
Another way to calculate costs would be to look into your construction budget. Many commercial construction builders' risk plans cost anywhere from 1% to 4% of the total project cost depending on factors like:
The estimated project duration
New construction project or renovation
Location of the construction project insured
Type and price of the construction building materials
Number of employees at the construction scene
Builders' Risk Policy: What does it cover?
Now that the meaning of builders' risk insurance is clear, we can deep dive into this risk plan's specific coverages.
A usual contract should cover:
1) Every permanent and temporary building in your construction site
Even though you should take all the necessary safety precautions, your construction site could suffer from adverse weather conditions, visitors' accidents, and vandalism from strangers. Your builders' risk policy should compensate for such damages without having to pay for a deductible.
2) Building materials and other infrastructure equipment
Construction sites are vulnerable to external threats since they don't have doors and alarms. Bandits and thieves can intrude on your construction property and steal expensive parts of the building materials or equipment for the plumbing or electrical networks. Your builders' risk policy can make up to you for such losses.
3) Accidents related to property transported to and from the construction site
When you build a property from scratch or even renovate an existing one, you have to transport materials to and from the site. Accidents involving trucks and cars can happen inside your construction project area. That is why the builders' risk policy should have a provision for compensation for such incidents.
The vehicles themselves should be covered on a commercial auto insurance policy.
4) Excavation and catastrophic incidents remain removal
If you need to build a concrete building, then you will need to have excavation that may cause problems to any existing structure.
Not to mention that the debris coming from an adverse weather event like a hurricane or wildfire to your construction site could harm your investment. Every builder's risk insurance coverage includes payments for such unexpected events.
5) Loss of Income or Rental Value
It applies to all commercial construction projects that involve rental or business income coming out of the property you are building. If for any reason, your subcontractor delays the construction of your building, you will face severe economic hardship. Here is where the builders' risk insurance enters and pays to recover from income loss that otherwise would lead you to a fatal economic disaster.
Who pays for the Builders' Risk Insurance Policy?
Builders' risk policies are common insurance policies during construction or renovation and are most often purchased by:
1) Property owners
If you own a property and are renovating it, you can pay for the builders' risk insurance policy. It will be a general contract covering your construction site materials, equipment, and liability that otherwise would be difficult to anticipate and reimburse.
2) General contractors and subcontractors
General contractors and subcontractors could be the project owners of a construction site. They can integrate the builders' risk policy into their fees and be the sole buyers of such insurance for the construction site. In this case, the insurance companies estimate the additional costs for liability insurance and give a complete package to them.
What are the various Builders' Risk Policies?
There are builders' risk policies that cover:
Property
Your builders' risk insurance policy can cover all permanent or temporary buildings created on your land. You may also ensure the scaffolds, elevators, machinery, fences, and temporary structures (like the ISO BOX containers for the civil engineers and chief mechanics) are present at the construction site. There is a specific reference for the foundations if you build a concrete building with floors and garages underneath the ground.
Some exclusions from the property insurance could be the pavements and roadways close to the site. Also, any temporary part of the building that involves third-party machinery could be banned from the builders' risk policy contract.
Liability
The physical dangers covered under the builders' risk policies include severe weather conditions like hurricanes, vehicle and aircrafts crashes, etc. What is not covered is the fraudulent clauses, acts of military action, and nuclear explosions that are not part of any insurance contract.
You need to have a combination of property and liability insurance coverage to feel safe under any circumstances. Your investment remains at stake when you are at the construction stage, so you better ensure it early before it's too late.
Get a FREE Experience Mod Audit
We specialize in helping businesses take control of their worker's compensation insurance by reducing their experience mod. Our proprietary RogueRisk365 program is the answer and it starts with a FREE experience mod audit and review.
Things you should know before you purchase a Builders' Risk Policy
First, you need to know the exact value of your property (Hard Costs). Every insurance policy gets customized according to your specific needs. After all, there are no identical building projects, since many variables change. The main things you should be aware of before you purchase a new builders' risk plan are:
1) Learn more about the underinsurance issues
It would be wise to have a precise estimate of your building even before you create it. In that way, you can avoid the well-known coinsurance clause that can give you reduced benefits in the adverse event of a claim. Even a slight underestimation of your building could cost you thousands of dollars and shrink your investment.
The coinsurance issue is a tricky situation barely understood by constructors; that is why you better read this recent article to get more information about that hot matter.
2) Check for the condition of the "infrastructure testing" coverage ban
In many builders' risk policies, damages from testing your built-in infrastructure electrical, gas, or plumbing networks are not reimbursed. So you either need to have separate insurance for each subcontractor you allow to perform building tasks on your property, or you may ask for additional coverage.
3) Double check the supplemental insurance coverages
There are some necessary coverages not included in the main body of the contract. Examples of these could be:
Fungus and germs invasion of your construction property
Greenery and trees that are within the limits of your property
Every expensive material and machine being in transit
Third-parties equipment malfunction and perish
You should always be alert about special clauses placed by the insurance companies on your policy. Ensure you understand all the terms and conditions because every builders' risk policy is customized to the fullest extent.
Additional Coverages added to the main Builders' Risk Policy
Contractors and property owners who want to have complete coverage for their construction site can add some additional coverages to the central policy:
1) Damages from sewer overflow
It can give you compensation for any accident occurring due to water inflow from your sewer to your construction site.
2) Local Fire Department Charge
Since no construction site is subject to property and city taxes, this coverage can reimburse the local fire department in case of fire.
3) Removal and Cleanup of Pollutant
This optional coverage can help the constructor remove any pollutant agent from the site safely (from water or land) and discard it to the designated areas.
4) Recovering of valuable paperwork
In case there is a valuable paperwork loss due to a covered incident, you can get compensated for that loss and have economic aid to reissue them.
5) Earthquake coverage
It is improbable you suffer from an earthquake while building your premises. In case that happens, that coverage (which activates after paying a 2% deductible of the total project cost) can reimburse you for the losses you suffered due to the earthquake.
6) Subcontractors and suppliers interest
Since many subcontractors and suppliers may place their equipment or materials to your construction site for a certain period, this coverage can compensate them for any loss or damage they suffer on your premises.
7) Time Delays
The builders' risk policy could compensate for the construction or property owner's delays due to a covered cause. These delays can incur rental or business loss of income and should be documented in full.
RogueRisk365®
Reducing Your Insurance Premiums Is Only The Beginning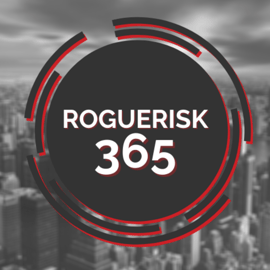 Our proprietary, RogueRisk365® program puts you in a position to "Win" the insurance game.
By focusing not just on reducing insurance premiums, but Total Cost of Risk, our clients create a sustainable safety culture that cuts costs and frees up cash flow that belongs in their bank account, not with an insurance company. Here are a few of our services:
Experience Mod Audit
Market Analysis & Placement
Premium Audit Review
24/7 HR Hotline
Handbook & Document Building
e-Learning Platform
24/7 Injury Nurse Triage Hotline
What Your Insurance Broker Should Tell You Before You Buy a Builders' Risk Policy?
Every builder's risk policy is unique and written for each particular construction site. Here are some of the most important things your insurance broker should mention to you before you sign the builders' risk policy contract:
Liability coverage: Either you are a property owner or constructor, you need to have separate liability coverage for workers' accidents and property damage. That coverage can compensate for any lost wages and medical expenses of the construction workers. It could also pay for any damage incurred by your construction site to neighboring properties or automobiles.
Equipment malfunction: Your builders' risk policy should include a condition about the expensive equipment you place on your construction site. In case of a covered adverse event, equipment should be well-documented, and the insurance company should pay all the invoices concerning its purchase and installation.
Existing structures coverage: Many construction projects are about remodeling existing buildings, adding more roofs on them, or even building another structure to the same land a pre-existing building is already there. That is why your policy has to include damages to the newly built construction project and the older ones.
Every stakeholder having an insured interest should be mentioned: Most builders' risk policies mention the property owner, the constructor, and the bank as the sole stakeholders having insurance claim rights in case of an adverse event. However, you can ask your broker for other subcontractors and material suppliers to appear on the policy contract to have lawful grounds for compensation.
When does your Builders' Risk Policy End?
As a builders' risk policy buyer, you have the right to understand when that policy ends.
By any means, you need to understand that every builders' risk insurance plan has a specific beginning day and an ending period, including:
The contract's expiration date or its cancellation by the involved parties can show you the policy's end.
The time the purchaser has accepted the building and has started operating it.
The noted intention to discontinue or abandon the building site at any stage of its construction.
The building or structure covered by the builders' policy has been completed for a period longer than 90 days.
There is no more insurable interest in the construction site by any of the policy's stakeholders.
The Rub
Builder's Risk Insurance is not an insurance policy you should take for granted. Just as every construction project is unique, every builder's risk policy is unique.
This is where we come in at Rogue Risk.
We're contracting and construction specialists and can help you navigate the insurance market and will make sure you have the coverage without being overcharged.
You can start by using one of the options below to get a quote today!
You can call or text us at 518.960.6600
I look forward to introducing you to a new way of viewing your insurance program.
Thank you,
Ryan Hanley