All insurance for technology companies is not created equal.
Just as your business has nuanced differences from other technology-related businesses, so does your business insurance have nuances between the many insurance companies that write "Technology Insurance."
In the video below (and the following article) we'll break down the best technology insurance companies and how you choose which one is right for your business.
Business Insurance is confusing, time-consuming, and costly.
We fix these problems.
The BEST Technology Insurance
Choosing an insurance company for your technology business, it's important to understand that the policy language is different for a technology business than, say, a retail shoe store or a pizzeria.
Technology companies have specific risks that, on a standard policy, are simply not covered (or are undercovered).
When we take on a new technology company client, we often find gaps in coverage created by policy misclassification. Specifically when technology companies are insured by carriers that don't have a specific technology insurance program.
The Best Technology Insurance Companies
Technology companies have only been around for 20 years. Insurance has been around for 400 years, and as crazy as this may sound, the language of an insurance contract has not changed that substantially over that period of time.
The various Tech industries are doing business in the form of many traditional insurance carriers who still don't understand and don't properly provide coverage.
Most technology businesses, how they're building, what their product is, the fact that they don't have a physical product, that their business is all online in computers and databases; these types of exposures create unique opportunities for gaps in coverage.
So, who is the best technology insurance company?
From our perspective here at Rogue Risk, there are three primary front runners regarding technology insurance. These are the companies you should be considering for your insurance.
Chubb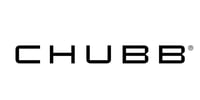 Chubb is a tremendous insurance company and is A-rated by AMBest. Most people know Chubb for their high net worth personal lines policies, but their business insurance product is tremendous.
Chubb's claims handling is wonderful, and they have a DigiTech insurance program, which includes Tech E&O, specifically designed for technology companies.
Chubb will be a great solution for the vast majority of technology companies.
Learn more about Chubb Technology Products.
The Hartford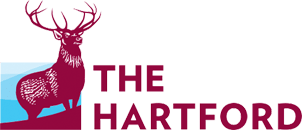 The Hartford is another top-rated option for technology insurance. The Hartford has a specific unit inside of its company dedicated to addressing the needs of technology businesses.
The Hartford is also A-rated by AMBest and has top-notch claims handling team.
You cannot go wrong with The Hartford.
Learn more about The Hartford Technology Products.
The Hanover
The Hanover is another tremendous option for technology insurance.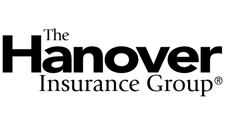 Something unique about Hanover is they will do some custom work on their product when necessary to meet the specific and special needs of technology companies.
As with all companies we represent here at Rogue Risk, Hanover is also A-rated by AMBest and has best-in-class claims handling.
Learn more about Hanover Technology Products.
The Rub
Going back to Chubb for a second, another thing unique about Chubb is that they have a foreign liability product.
If you are traveling or have offices, clients, investors, etc that are outside the United States you can extend your general liability insurance into foreign countries.
The key to finding the right technology insurance company is aligning your specific risk exposure with an insurance company with specific products built for technology companies.
Miscellaneous or generic errors & omissions insurance policies or professional liability insurance policies do not have the appropriate coverage you need to protect your business.
Make sure the insurance agent you're working with understands technology insurance and can walk you through the nuances of the necessary coverages.
That's what we do here at Rogue Risk.
If this is the kind of relationship you want with your insurance provider, we would love to talk to you.
You can call or text us at 518.960.6600,
I look forward to introducing you to a new way of viewing your insurance program.
Thank you,
Ryan Hanley